NYX-101
Harmonic Geared Mount
Our high-performing, high payload strain wave mount mount that can easily carry imaging equipment up to 20Kg without needing a counterweight or shaft.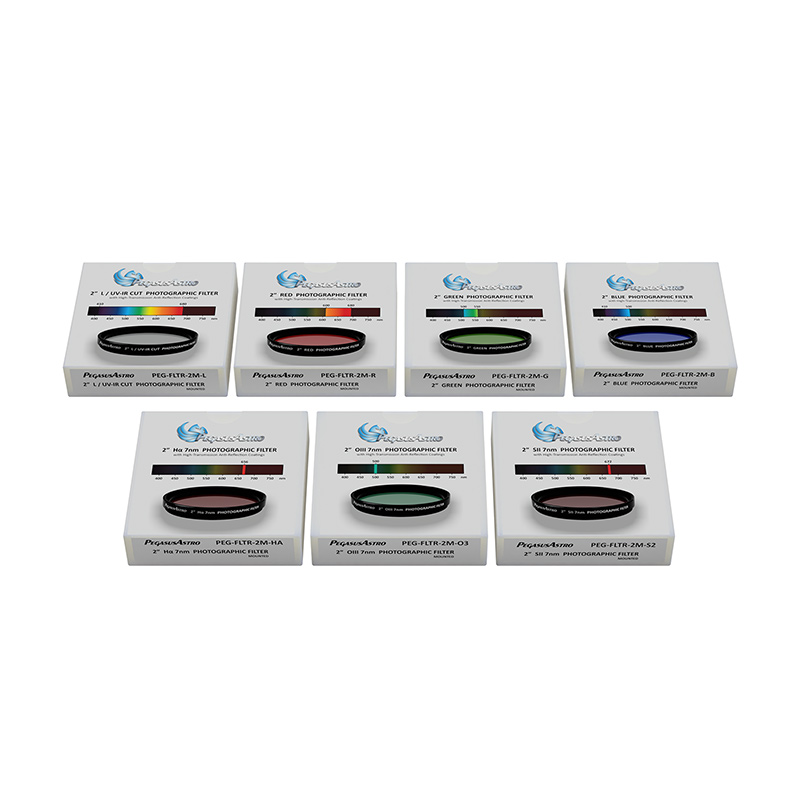 Photographic Wide and Narrowband Filters
2 inch mounted deep space photographic filters for broadband and narrowband usage
INDIGO OAG
Our thin and solid design OAG which can easily bonded with our Indigo Filter Wheel. The OAG supports through holes (M2 and M3) in its body for direct connection with latest CMOS cameras and other Filter Wheels.