Ultimate Powerbox v3
EXPECTED BY SUMMER 2023


(UPBv3 in short) is the flagship of our Powerbox series. You asked for more features in the same size, we kept our promise:
UPBv3 is a Wi-Fi and USB controlled power hub. A USB 3.1 Hub allows you to switch on/off 8 USB ports, 8 12V power outlets, 2 x Adjustable outputs (3-12V and 12-24V), 3 dew heaters, a new silent low-vibration stepper controller that can drive any stepper motor in the astronomy market as well as a power relay and an expansion port for devices that communicates with the UPBv3 Controller!
If you are tired of carrying multiple power packs and dealing with a mess of power and data cables, our Ultimate Powerbox v3, a sophisticated power control unit, is the "Ultimate" solution. Our idea is an enclosure that makes a sufficient number of amperes available.
No cables disturb the movements of the mount and the instrument, only the main power cord and one USB data cord are attached to the Ultimate Powerbox which branches off the other cables powering all devices.
Up to 12V / 20Amps of provided electric current (240W).

6 x 12V smart and individual switcable outputs. Each output can be configured as constant 12V or pulse width modulated driven).

Wi-Fi or USB Controllable Operation.

2 x 12V / Always ON Outputs.

3 x Dew Heaters Outputs.
(Automatic Adjustable with AutoDew feature)

1 x Adjustable Power Output 3-12V -Regulated Output of 3Amps

1 x Adjustable Power Output 12-24V – Regulated Output of 4 Amps

1 x Power Relay switch 250V/10A

6 x USB3.1 (backwards compatible with USB2) and 2 x USB2 available ports (8 USB ports in total). Individual switchable via software.

Stepper Motor Controller (Silend and low vibrating stepper controller. Can drive nearly any stepper motor in the astro -market up to 2Amps per coil).

Physical push-button to control one function (e.g turn ON / OFF outputs). Functionality is configurable in software.

Built-in ambient temperature and humidity sensor.

Power readings (Input Voltage, Current, Current per port).

Vesa compatible size enclosure.
8 x Powered. Switchable USB Ports
Embedded Stepper Motor Controller
In total 8 USB ports powered – USB 3.1 SuperSpeed Hub
A USB3.1 Hub controller ensures that this USB hub will work flawlessly from temperatures of -40°C to +80°C.
A neat feature is that each USB port can be switched ON/OFF individually by the software. A device was stuck and you had to replug the socket in the middle of a cold night? No problem! Just locate the port, click the ON /OFF switch in our software and you recycle the USB port. Simple as that!
The UPBv3 has:
6 x USB 3.1 Super-Speed ports
2 x USB 2 High-Speed ports
Each USB port provides up to 2.5Amps. All USB ports include an electronic short circuit , additional Electrostatic Discharge (ESD) and overload electronic protections.
6 x 12V DC Power outlets for your equipment
Six powerful Smart Mosfet transistors provide "electric juice" to your precious equipment. Sophisticated short circuit and overload per port protections cut the power and report the incident into our software. Every Mosfet is capable to provide up to 6 Amps of current.
Metal premium quality output sockets ensure that will provide all the juice you need and can secure in place your extension power cables
Built-in Power Sensors
A precise voltmeter and an amp meter (can measure up to 20A) measure and display in real-time your power input. If the input is more than 14.5V the power is instantly cut off to protect your equipment.
Individual Current Meter per 12V smart outputs.
Each smart 12V output has an internal and independent digital current meter. You can view each port's power consumption in the software.
Additional Power Outputs and Sensors
2 x Always ON 12V outputs increase the total 12V outputs to 10. In combination with the 2 x adjustable outputs (if configured to 12V) the total 12V outputs can be summed to 10 Outlets.
1 x Adjustable Voltage Step Down output can be regulated from 3V ro 12V of and provide up to 3 Amps.
1 x Adjustable Voltage Step Up output can be regulated from 12V to 24V and provide up to 4 Amps.
1 x Switch Relay can pass 250V / 10A and used to switch ON/OFF any 3rd party equipment.
A built-in ambient temperature and relative humidity sensor provides frequently readouts of the environmental conditions and automatically adjusts the heat intensity of your Dew strips.
Embedded Stepper Motor Controller
A silent and low vibrating stepper motor controller will precisely move your drawtube of your focuser. The controller drives a Pegasus Motor Focus Kit or any other stepper motor in the market (Unipolar or Bipolar) e.g. Rigel, Robofocus, Moonlight, Starlight motors.
Backlash compensation is already implemented in the firmware and can be enabled, tuned and disabled from the software. A fully ASCOM6 focuser driver is already available.
Supported Stepper Motors
Make sure you have the correct cable for your motor. Every manufacturer uses its own pinout. Contact us if you have any question for the type of your motor.
| | |
| --- | --- |
| Pegasus Motor Focus Kit (v1/v2) | Requires RJ45 to RJ45 common straight network cable |
| Robofocus | Ask for cable: PEG-CMOT-RJ45DB9 |
| Moonlite | Ask for cable: PEG-CMOT-RJ45DB9 |
| Lakeside | Ask for cable: PEG-CMOT-RJ45DB9 |
| Starlight HSM 20,30,35 | Ask for cable: PEG-CMOT-HSM |
| Starlight MSM 20,30,35 | Ask for cable: PEG-CMOT-MSM |
| Starlight DirectSync motors | Ask for cable: PEG-CMOT-HSM |
| Starizona Microtouch | Ask for cable: PEG-CMOT-MSM |
| Optec DirectSync or Quicksync motors | Ask for cable: PEG-CMOT-HSM |
| Rigel nStep motor | Ask for cable: PEG-CMOT-MSM |
| Starlight POSI Drive Motor | Ask for cable: PEG-CMOT-HSM |
| Lacerta Motor | Ask for cable: PEG-CMOT-LCRT |
Vesa compatible enclosure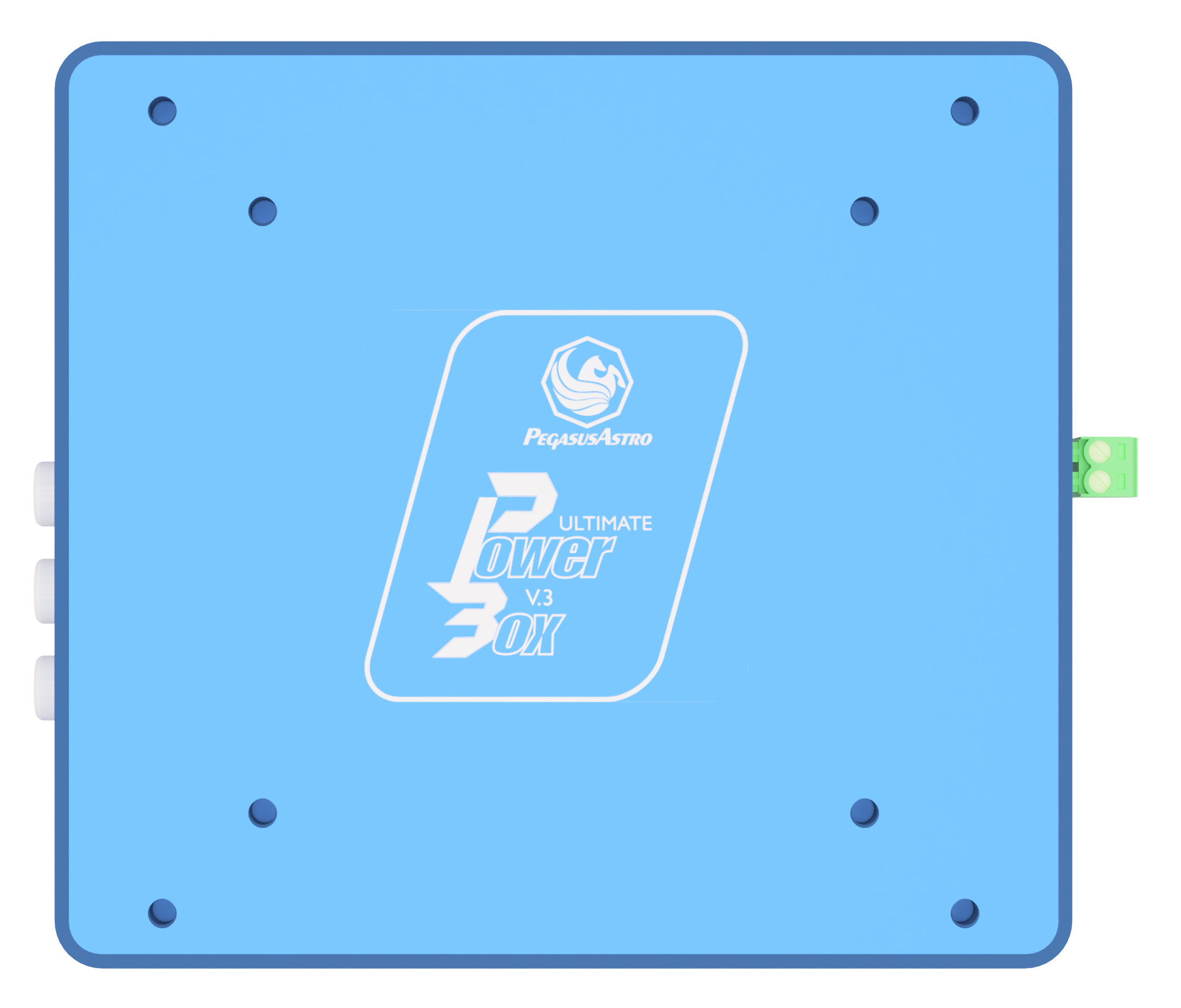 The UPBv3 enclosure is compatible with VESA mounts. Available screw holes allow an e.g. Intel NUC to be stacked up with the Ultimate Powerbox v3.
ASCOM 6

Ultimate powerbox fully supports ASCOM6. In combination with our Unity Software which acts as a server, you can use our latest ASCOM 6 supplied drivers to:
Control Stepper Motor (ASCOM Focuser)
Pass environmental settings to supported software (e.g Sequence Generator Pro / MaximDL /NINA ) (ASCOM ObservingConditions)
Switch ON or OFF all 12V outputs or USB Ports (ASCOM Switches – NINA/ MaximDL)
INDI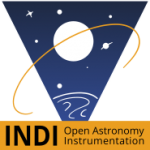 Ultimate Powerbox v3 is fully supported by INDI and INDIGO
StellarMate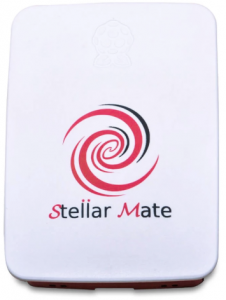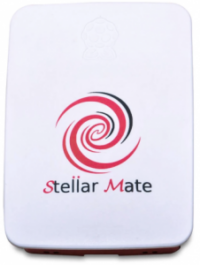 Three Dew Heater outputs
Three Pulse width modulation (PWM) outlets are capable to provide power to your "thirsty" Dew Heaters / Flatpanels or Telescope Fans. Eliminate the moisture that is fuzzing your equipment and destroying your clear nights. These outlets can be remotely tuned from your laptop using the supplied software.
2 x Variable Voltage Regulated Outputs
Two regulated outputs that can provide up to 3Amps of current is available. You can tune one output from 3 Volt to 12Volt and the other 12V to 24V and save this setting in controller's memory. Every time UPBv3 boots the port will be tuned to the stored voltage setting.
Two unregulated 12V output can provide up to 8Amps. So, In addition with the Smart 6 x 12V outputs you have two more to connect additional equipment. This 12V output ports stays always ON!
Auto Adjustment of PWM (Dew Outputs)
Device can auto adjust the Heater Outputs by consulting the environmental sensor and calculate the Dew Point. Just click "Auto" and leave to Ultimate Powerbox v2 to decide if it is time to switch on your dew heaters.
* You can easily select which Dew Heater output is controlled by the "Auto Dew" function.
Reverse Polarity
Protection
Ultimate Powerbox has been designing with reverse voltage polarity protection. It will save your night if you accidentally connect the main power supply in reverse polarity!
A hardware watchdog resets the device if for any reason there is no response from the controller for two seconds. A neat feature in the unlikely event of a controller freeze, is when you own a remote observatory and you need to be certain that everything can be quickly recovered.
The firmware supports re-programming via the USB or WI-Fi connection using upgrade software ((only available for Windows), for future upgrades which may become available. We constantly receive feedback from our customers and keep updating the firmware and software with new features.
Pegasus Astro Unity Platform is our new all around application. Our goal is to provide a robust and modern application that is going to support current and future products under one roof.
A modern frontend allows the full control of all Pegasus Astro devices.
Moreover, a REST JSON api helps developers from 3rd party software to interact with our products.
As we continuously develop our applications, based on customer feedback, lots of innovative features are going to be added in upcoming releases.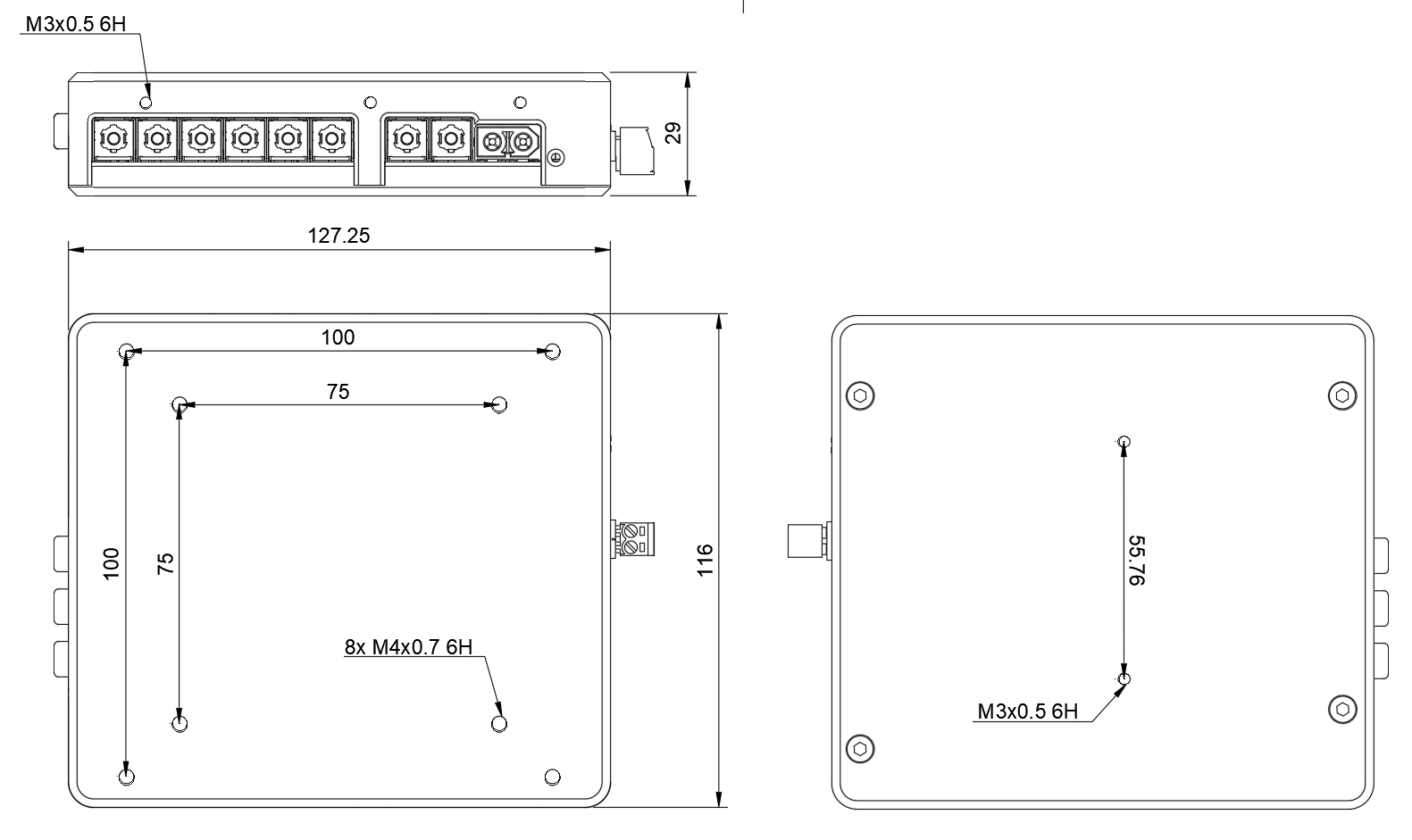 Supply Voltage:
12V-14V DC (Reverse Polarity Protected)
Power Input Connector
XT60 Female
Connectivity
USB3 – Type B USB Connector
6 x 12V Outputs
Maximum Current 6.0A each.
2.1mm Center Positive
Sense/ Ampmeter in each port
Software: ON/OFF
3 Channel x 12V PWM Outputs
Maximum Current 6.5A each,
RCA Connector,
Pulse Width Modulated (Suitable for Dew Heaters / Fans / Flatpanel)
Software: Duty Cycle % / OFF
2 x Variable Outputs
Adjustable via software. 3-12V / 3Amps
Adjustable via software. 12-24V / 4Amps
1 x Always ON 12V Output
12V passthrough / Always ON / 8 Amps
Stock Sensor Input / EXT
0-100% humidity readings with 2-5% accuracy
-40 to 80°C temperature readings ±0.5°C accuracy
Ampmeter
Measures 0 – 20A
Voltmeter
Measures 5 – 15V
Superspeed (USB3.1) 8 port powered Hub
Industrial Grade: Temperature range -40°C to +80°C
6 x SuperSpeed (USB3.1) ports (backwards compatible with USB2)
2 x High Speed (USB2) ports
USB Ports can be switched ON/OFF on demand via software (data + power)
Each USB port can deliver up to 2.2Amps
Stepper Motor Controller
Unipolar and Bipolar Stepper motors (2.0 Amps per phase) – RJ45 socket
Dimensions
127mm x 116mm x 29mm
Weight
400 grams (14.1 ounces)