Ultimate Powerbox v3
> EXPECTED BY NOVEMBER 2023
Launching the Ultimate Powerbox V3 (UPBv3) the pinnacle of power and convenience in one sleek package! Say goodbye to the hassle of managing multiple chargers and adapters, and say hello to a world of limitless possibilities.
Power up your mount, cameras, filter wheel, and all your essential astronomy equipment, thanks to its versatile multiport design. With the Ultimate Powerbox V3, you can fully control your astronomy gear.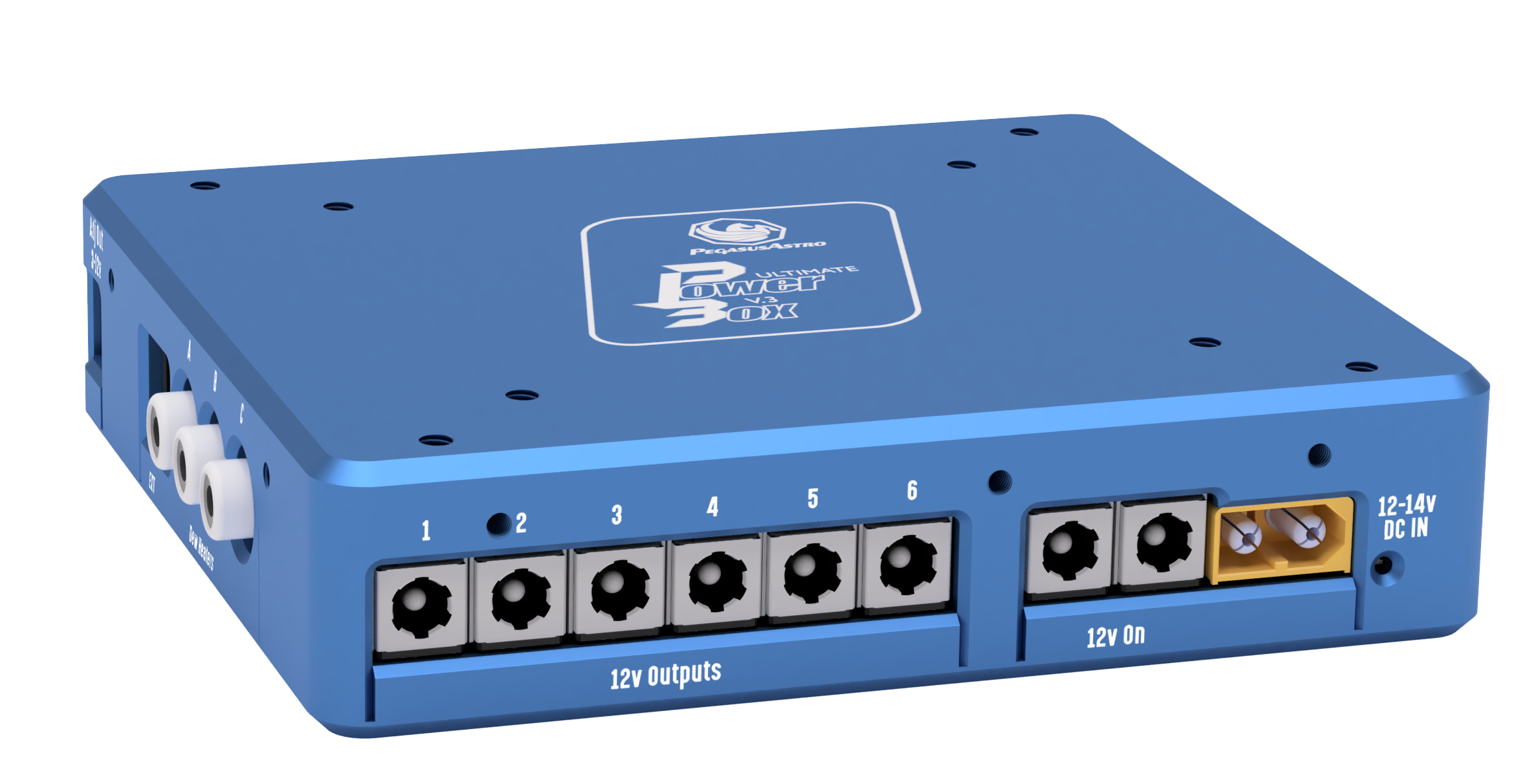 If you're weary of the complexities of multiple power packs and tangled cables, the Ultimate Powerbox v3 is the solution you've been seeking. Our concept revolves around a compact enclosure that delivers ample amperage while maintaining impeccable cable organization.
Bid farewell to cable clutter interfering with mount and instrument movements. With only a single main power cord and a USB data cord connected to the UPBv3, all other device cables are neatly organized and managed by the Ultimate Powerbox, ensuring a seamless and efficient power supply.
Experience the ultimate in precision-powered control with the UPBv3. Elevate your astronomical endeavors with sophistication and simplicity today.
Up to 12V / 20Amps of provided electric current (240W).

6 x 12V smart and individual switcable outputs. Each output can be configured as constant 12V or pulse width modulated driven).

Wi-Fi (2.4GHz) or USB Operation.

2 x 12V / Always ON Outputs.

3 x Dew Heaters Outputs.
(Automatic Adjustable with AutoDew feature)

1 x Adjustable Power Output 3-12V -Regulated Output of 3Amps

1 x Adjustable Power Output 12-24V – Regulated Output of 4 Amps

1 x Power Relay switch 250V/10A

6 x USB3.1 (backwards compatible with USB2) and 2 x USB2 available ports (8 USB ports in total). Individual switchable via software.

Stepper Motor Controller (Silent and low vibrating stepper controller. Can drive nearly any stepper motor in the astro -market up to 2Amps per coil).

Physical push-button to control one function (e.g turn ON / OFF outputs). Functionality is configurable in software.

Built-in ambient temperature and humidity sensor.

Power readings (Input Voltage, Current, Current per port).

Vesa compatible size enclosure.
8 x Powered Switchable USB Ports
Built-in Stepper Motor Controller
USB 3.1 SuperSpeed Hub with 8 x USB ports powered and switchable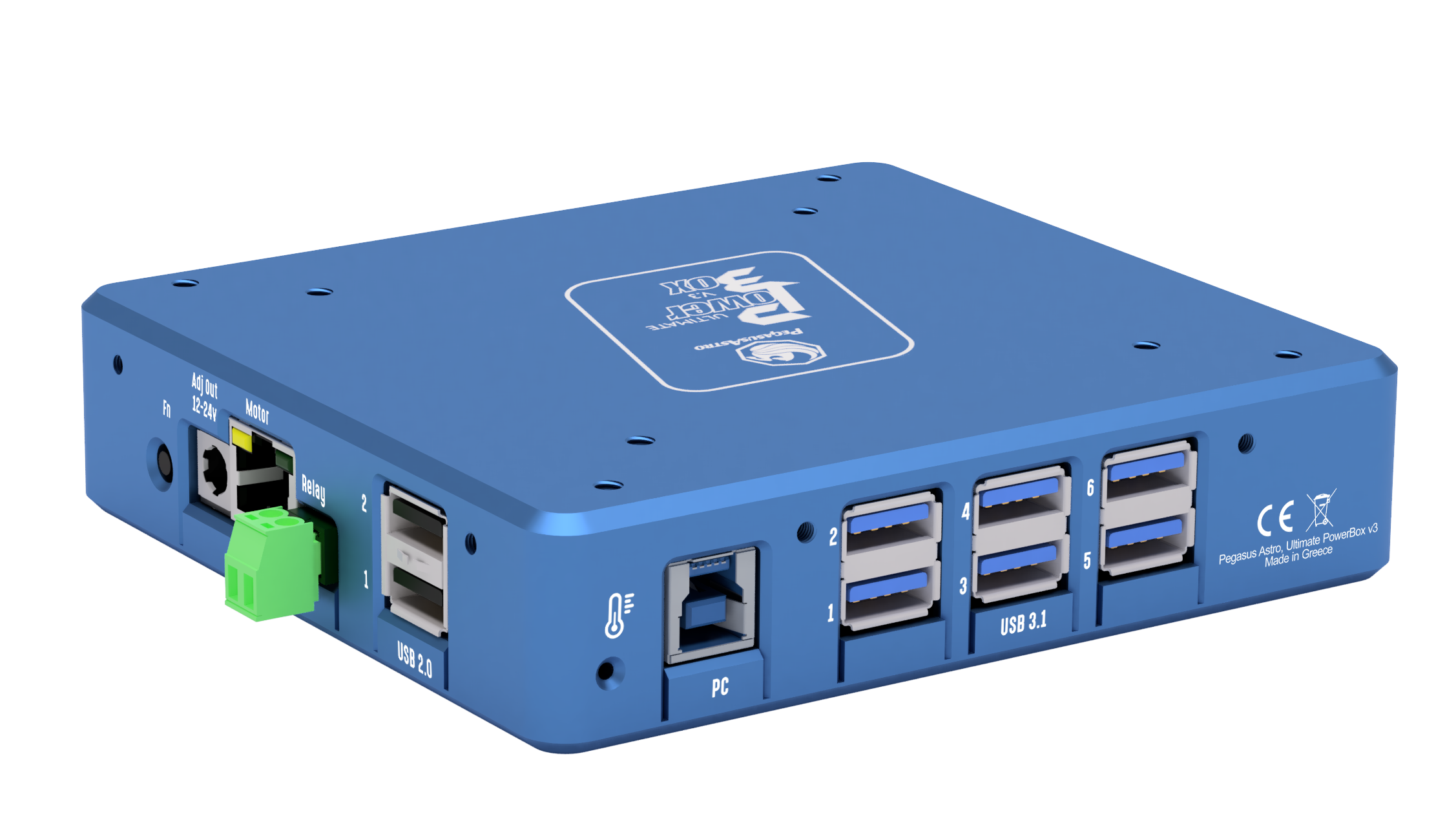 Unmatched Connectivity:
6 x USB 3.1 Super-Speed Ports: Experience lightning-fast data transfer speeds with these high-performance ports.
2 x USB 2 High-Speed Ports: Versatile and reliable, these ports are perfect for a variety of devices.
Unrivaled Power:
Each USB port on the UPBv3 delivers up to 2.5 Amperes of power, ensuring your devices are charged and ready to go in no time.
Total Protection:
Rest easy knowing that your valuable devices are safeguarded. The UPBv3 features electronic short circuit protection, additional Electrostatic Discharge (ESD) protection, and overload electronic protections for all USB ports. Your devices are in safe hands.
A USB 3.1 Hub controller guarantees seamless functionality for this USB hub across a wide temperature range, spanning from -40°C to +80°C.
One notable attribute of this hub is its capacity to enable individual ON/OFF control for each USB port via software manipulation. This feature proves particularly advantageous in situations where a device becomes unresponsive and necessitates reconnection during inclement conditions, such as a cold night.
To address such scenarios, one can conveniently identify the problematic port and initiate a recycling process through the ON/OFF switch within our software interface. This streamlined solution ensures optimal user experience and ease of operation.
6 x 12V DC Power outlets for your equipment
Smart Mosfet Transistors: Six powerful Smart Mosfet transistors, each capable of delivering up to 6 Amps of current, provide reliable electrical power to your valuable equipment.
Advanced Port Protections: The UPBv3 features sophisticated short circuit and per-port overload protections. In the event of an issue, power is immediately cut, and incident reports are sent to our software for your peace of mind.
Premium Metal Output Sockets: Crafted for stability and quality, our premium metal output sockets securely hold your extension power cables while delivering the power you need.
Built-in Power Sensors
Voltmeter and Amp Meter: The UPBv3 is equipped with a highly accurate voltmeter and an amp meter capable of measuring currents up to 20A. These instruments provide real-time monitoring of your power input, ensuring you have full visibility into your device's power consumption.
Automatic Overvoltage Protection: To safeguard your valuable equipment, the UPBv3 is designed with an automatic overvoltage protection mechanism. If the input voltage exceeds 14.5V, the system responds swiftly by instantly cutting off power, providing a robust shield against potential damage.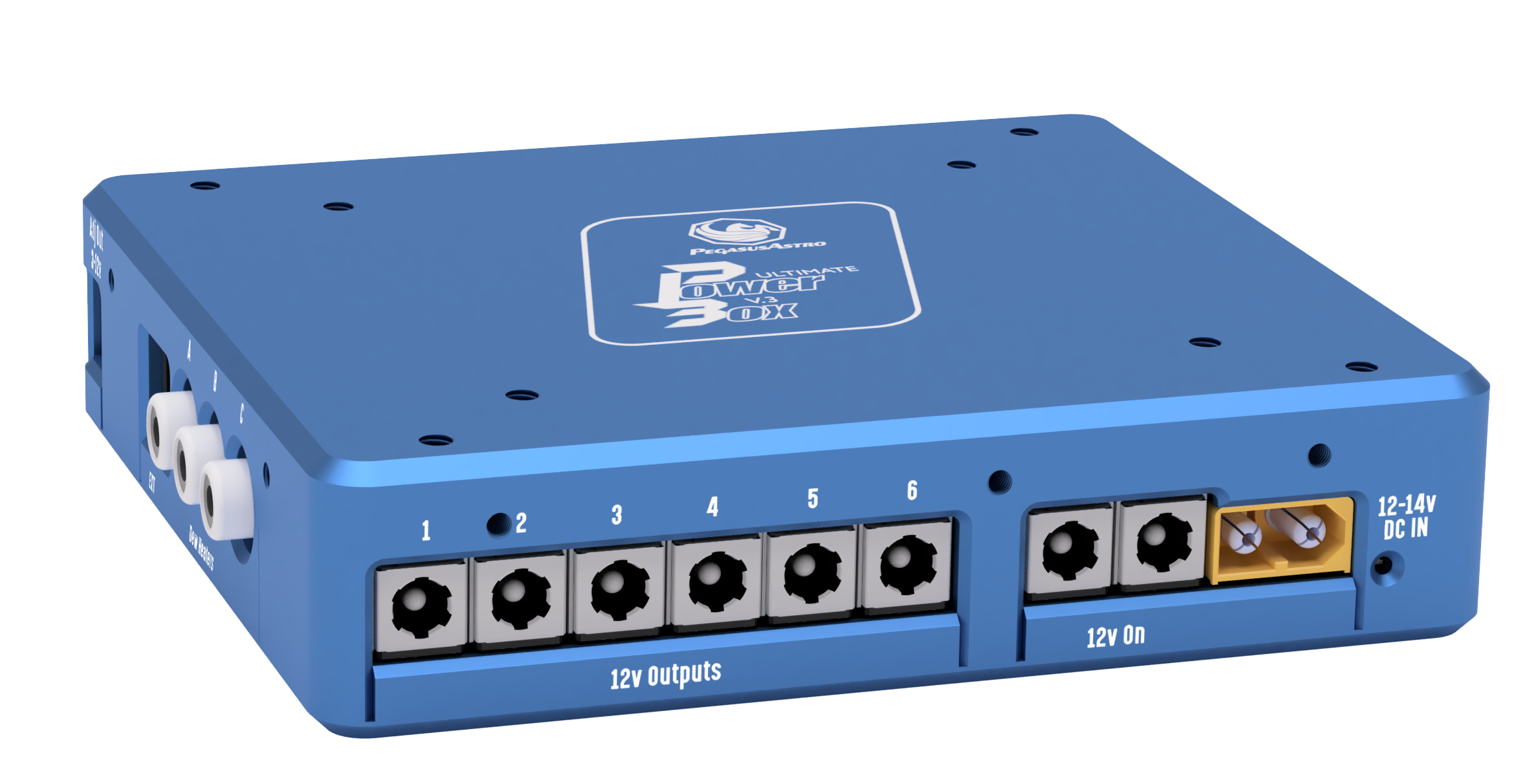 Individual Current Meter per 12V smart outputs: With the UPBv3, each smart 12V output is equipped with an internal and independent digital current meter. This feature enables you to monitor the power consumption of each port with unparalleled precision.
Seamless Software Integration: Our intuitive software interface provides you with a user-friendly platform to effortlessly access and visualize the power consumption data of each port. Stay in control and make informed decisions about your power allocation.
Additional Power Outputs and Sensors
Always-ON 12V Outputs: The UPBv3 features 2 dedicated Always-ON 12V outputs, augmenting the total 12V outputs to an impressive 10. When combined with the 2 adjustable outputs, configured to 12V, you can harness a grand total of 10 outlets, providing unparalleled power distribution.
Adjustable Voltage Step Down Output: Offering precise control, the UPBv3 boasts 1 adjustable voltage step-down output, adaptable within the range of 3V to 12V and delivering up to 3 Amps of power.
Adjustable Voltage Step Up Output: Equipped with 1 adjustable voltage step-up output, this feature allows seamless regulation from 12V to 24V, with a formidable power output of up to 4 Amps.
Switch Relay: The UPBv3 is equipped with a robust switch relay, providing the capability to effortlessly control and manage third-party equipment with ease.
Environmental Sensor: Integrated within the device is an ambient temperature and relative humidity sensor. This sensor continuously monitors environmental conditions, providing real-time insights and automatically adjusting the heat intensity of your Dew strips for optimal performance.
3 x Dew Heater Outputs
The UPBv3 is equipped with three Pulse Width Modulation (PWM) outlets, engineered to efficiently supply power to essential components such as Dew Heaters, Flatpanels, or Telescope Fans. This intelligent design enables you to effectively mitigate moisture-related issues that can compromise the clarity of your celestial observations.
By remotely tuning these outlets from your laptop via the supplied software, you gain precise control over the power distribution to your moisture-controlling devices. Eliminate the detrimental impact of moisture on your equipment and ensure pristine observing conditions for your celestial pursuits.
2 x Variable Voltage Regulated Outputs
Within the UPBv3, you'll discover two meticulously regulated outputs, each capable of delivering up to 3 Amperes of current. These outputs offer remarkable versatility as you can precisely adjust one to a voltage range from 3V to 12V and the other from 12V to 24V. What sets this feature apart is the ability to save your desired voltage settings directly into the controller's memory.
With this innovative memory function, each time the UPBv3 initializes, the ports will automatically configure themselves to the stored voltage settings, providing you with a consistent and hassle-free power supply tailored to your specific requirements
Complementing the UPBv3's Smart 6 x 12V outputs, you'll find two additional unregulated 12V output ports that can generously provide up to 8 Amperes of current. These ports are a valuable addition, allowing you to connect extra equipment and expand your power supply capabilities.
It's important to note that these 12V output ports remain in an "always ON" state, ensuring continuous power availability for your connected devices, further enhancing the versatility and utility of the UPBv3.
Embedded Stepper Motor Controller
Silent and Low-Vibration Stepper Motor Control
Focus with great accuracy and tranquility with our Stepper Motor Controller. This innovative controller is engineered for the exacting task of moving your drawtube with utmost precision, all while operating silently and generating minimal vibration.
Compatibility Beyond Boundaries
Our controller seamlessly interfaces with a wide range of stepper motor options in the market, accommodating both unipolar and bipolar designs. Whether you're utilizing a Pegasus Motor Focus Kit, Rigel, Robofocus, Moonlight, or Starlight motor, our controller is your trusted companion for achieving unparalleled focusing accuracy.
Backlash compensation is already implemented in the firmware and can be enabled, tuned and disabled from the software. A fully ASCOM6 focuser driver is already available.
Supported Stepper Motors
At our company, we understand that each manufacturer has its unique pinout configuration for motors, and we're here to ensure your experience is hassle-free. To guarantee the correct cable for your specific motor, it's crucial to reach out to us with any inquiries or uncertainties you may have regarding your motor type.
Our dedicated support team is readily available to assist you, addressing any questions and providing you with the precise cable needed to seamlessly integrate your motor with our controller. Your satisfaction and confidence in our products are our top priorities.
Below, you'll find a comprehensive list of motor cable types available for purchase.
| | |
| --- | --- |
| Pegasus Motor Focus Kit (v1/v2) | Requires RJ45 to RJ45 common straight network cable |
| Robofocus | Order cable: PEG-CMOT-RJ45DB9 |
| Moonlite | Order cable: PEG-CMOT-RJ45DB9 |
| Lakeside | Order cable: PEG-CMOT-RJ45DB9 |
| Starlight HSM 20,30,35 | Order cable: PEG-CMOT-HSM |
| Starlight MSM 20,30,35 | Order cable: PEG-CMOT-MSM |
| Starlight  DirectSync motors | Order cable: PEG-CMOT-HSM |
| Starizona Microtouch | Order cable: PEG-CMOT-MSM |
| Optec DirectSync or Quicksync motors | Order cable: PEG-CMOT-HSM |
| Rigel nStep motor | Order cable: PEG-CMOT-MSM |
| Starlight POSI Drive Motor | Order cable: PEG-CMOT-HSM |
| Lacerta Motor | Order cable: PEG-CMOT-LCRT |
Zoomable and Exportable Graphs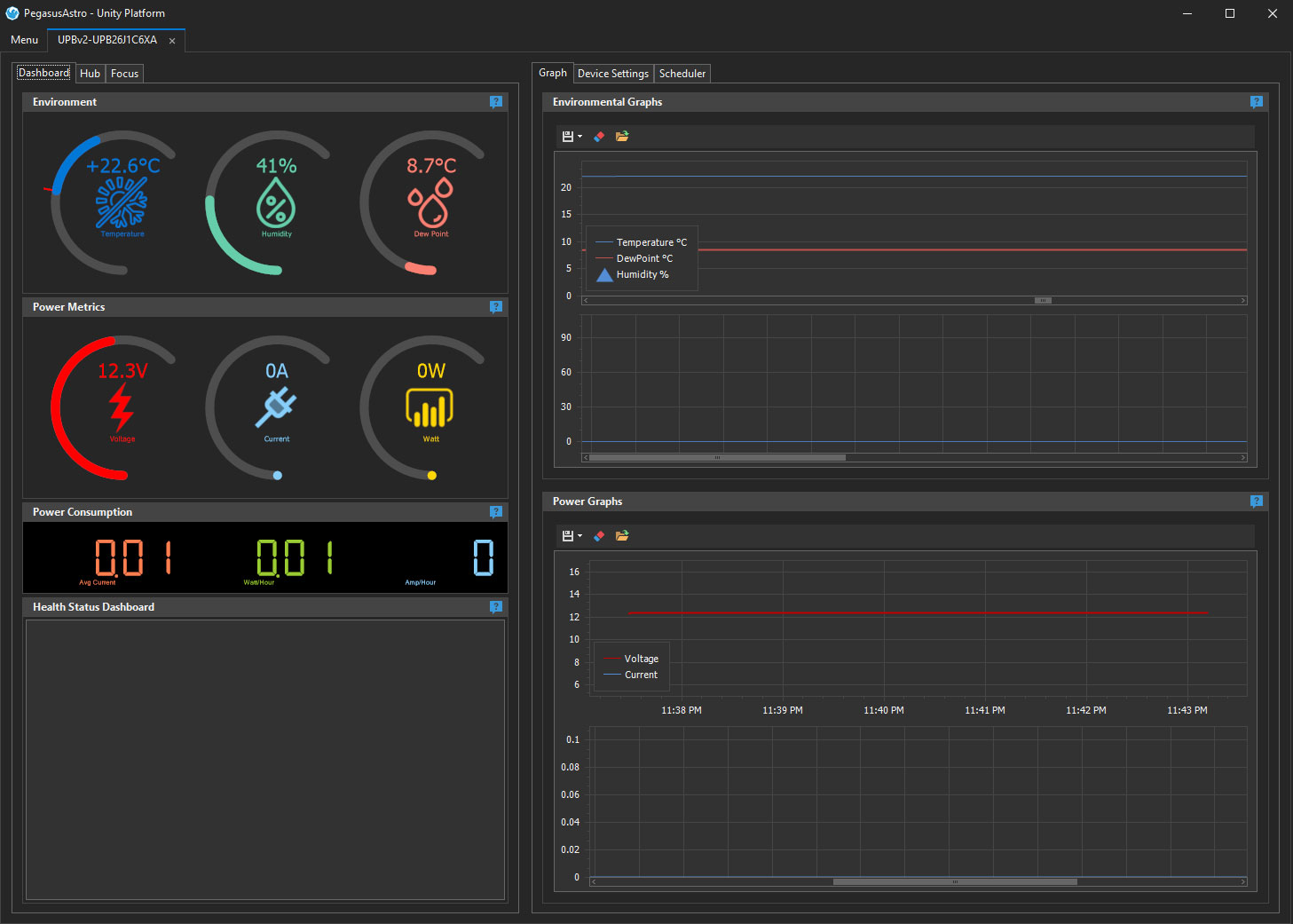 Supplied software offers robust data logging capabilities, capturing essential metrics including voltage, current, temperature, and relative humidity readings. This comprehensive record-keeping ensures you have a detailed account of your night's conditions. With user-friendly features, such as zoomable plots and effortless export options in both PNG image and CSV text formats, you can easily analyze and preserve your data
Memory persistence at startups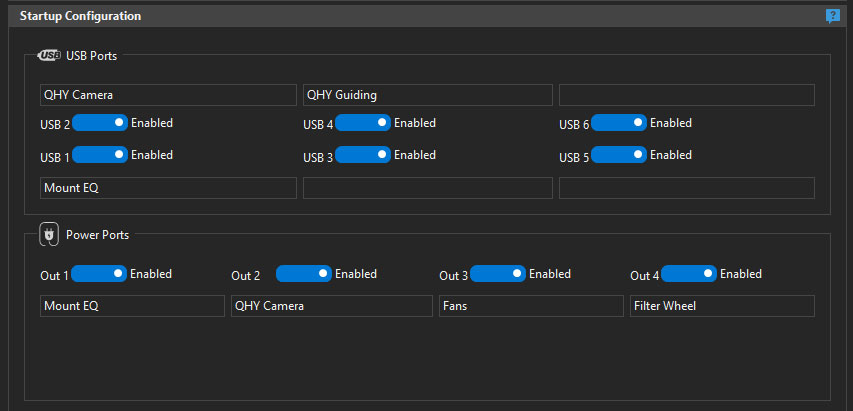 Configuration of your startup settings is effortless. You have the flexibility to define which outputs, whether power or USB, should activate upon startup, and which should remain in the OFF state.
These customized settings are securely stored in the system's memory, ensuring that your preferences are preserved and readily applied each time your system initializes.
Auto Adjustment of PWM (Dew Outputs)
The powerbox is equipped with an intelligent feature that can autonomously regulate the Dew Heater Outputs by consulting its embedded environmental sensor to calculate the Dew Point. Simply activate the "Auto" mode, and entrust the device to make informed decisions about when to activate your dew heaters.
Reverse Polarity
Protection
The Ultimate Powerbox is engineered with an essential safety feature: reverse voltage polarity protection. This safeguard is designed to protect your equipment and, most importantly, your night of observation in the event of an accidental reverse connection of the main power supply.
The device incorporates a hardware watchdog mechanism that provides an extra layer of reliability. In the rare event that the controller fails to respond for a duration of three seconds, this watchdog feature steps in to automatically reset the device.
This invaluable feature ensures continuous operation, particularly critical for remote observatories. With the hardware watchdog in place, you can have peace of mind, knowing that even in the unlikely event of a controller freeze, swift recovery is assured, preserving the integrity of your remote observatory operations.
Firmware is designed with flexibility in mind, enabling re-programming via either the USB or Wi-Fi connection using upgrade software. This feature ensures that your device is prepared for future upgrades that may become available.
We greatly value feedback from our customers, and our commitment to continuous improvement means that we regularly update the firmware and software to introduce new features and enhancements.
Vesa compatible enclosure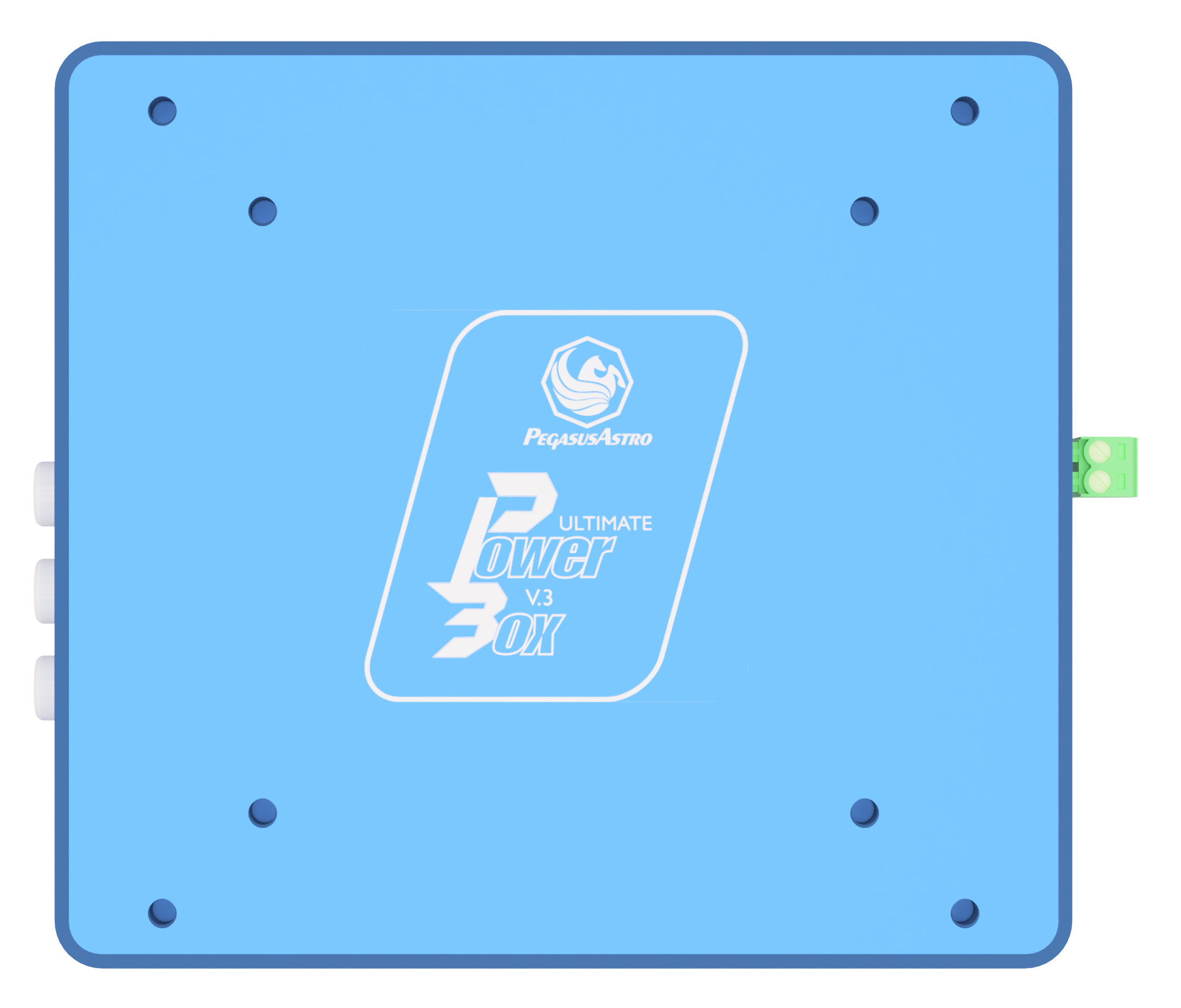 The UPBv3 enclosure is VESA mount compatible, featuring strategically placed screw holes that enable seamless stacking of devices like the Intel NUC alongside the Ultimate Powerbox v3.
ASCOM 6

The Ultimate Powerbox v3 offers comprehensive support for ASCOM6. When paired with our Unity Software, which operates as a server, you can harness the power of our latest ASCOM 6 drivers to:
Precise Stepper Motor Control (ASCOM Focuser): Achieve precise control over stepper motors for accurate focusing.
Environmental Settings Integration: Seamlessly pass environmental data to compatible software such as Sequence Generator Pro, MaximDL, or NINA (ASCOM ObservingConditions).
Effortless Device Management: Utilize ASCOM Switches within software like NINA, SGPro or MaximDL to conveniently switch ON or OFF all 12V outputs or USB Ports, streamlining device management with ease.
ASCOM Alpaca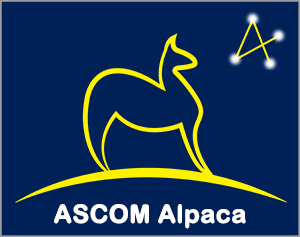 The UPBv3 boasts full compatibility with ASCOM Alpaca, featuring a built-in Wi-Fi webserver that communicates seamlessly using the ASCOM Alpaca native protocol for its focuser, switches, and observing conditions functionalities.
INDI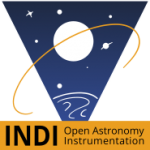 Ultimate Powerbox v3 is fully supported by INDI and INDIGO
Pegasus Astro Unity Platform is our new all around application. Our goal is to provide a robust and modern application that is going to support current and future products under one roof.
A modern frontend allows the full control of all Pegasus Astro devices.
Moreover, a REST JSON api helps developers from 3rd party software to interact with our products.
As we continuously develop our applications, based on customer feedback, lots of innovative features are going to be added in upcoming releases.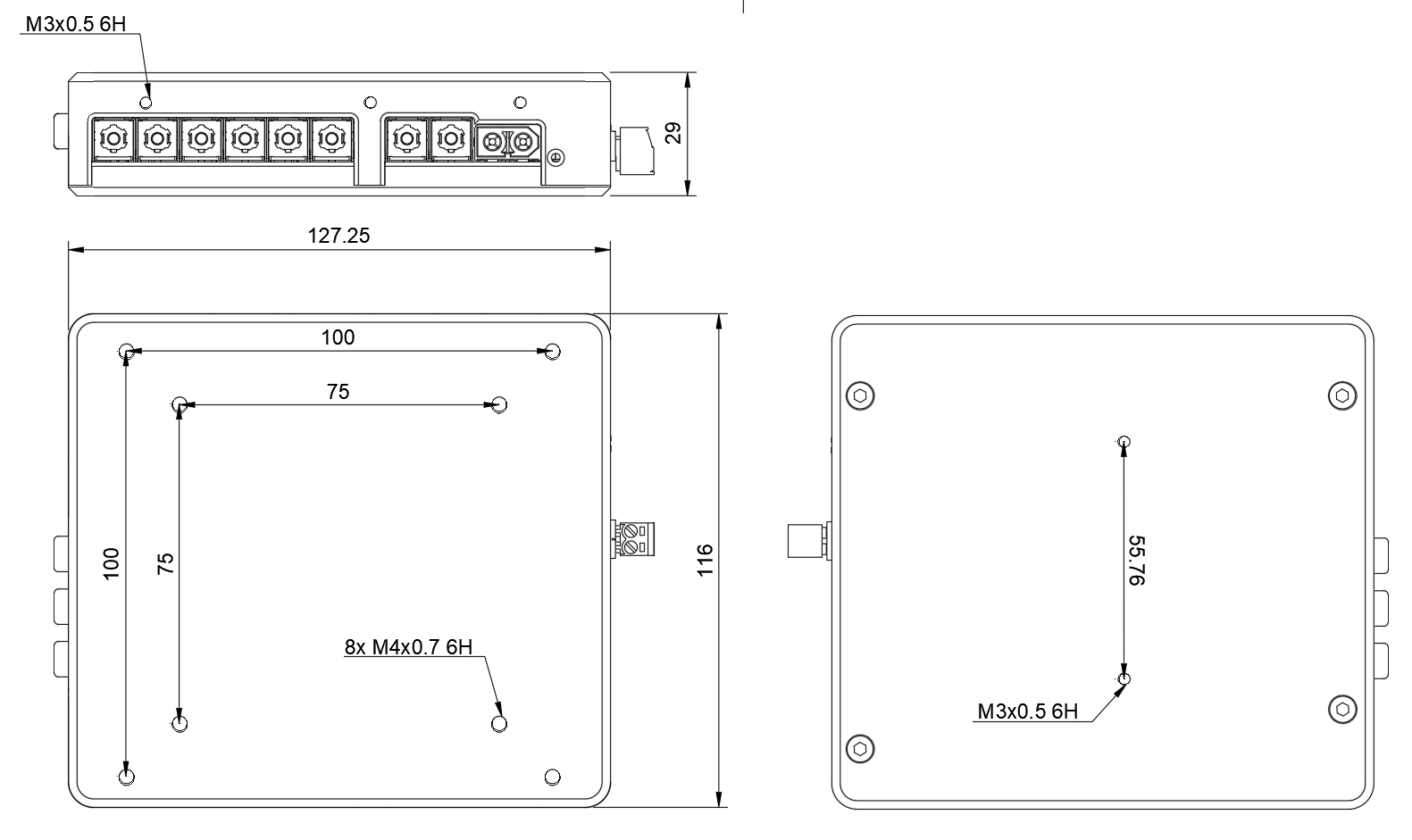 Supply Voltage:
12V-14V DC (Reverse Polarity Protected)
Power Input Connector
XT60 Female
Connectivity
USB3 – Type B USB Connector
6 x 12V Outputs
Maximum Current 6.0A each.
2.1mm Center Positive
Sense/ Ampmeter in each port
Software: ON/OFF
3 Channel x 12V PWM Outputs
Maximum Current 6.5A each,
RCA Connector,
Pulse Width Modulated (Suitable for Dew Heaters / Fans / Flatpanel)
Software: Duty Cycle % / OFF
2 x Variable Outputs
Adjustable via software. 3-12V / 3Amps
Adjustable via software. 12-24V / 4Amps
1 x Always ON 12V Output
12V passthrough / Always ON / 8 Amps
Stock Sensor Input / EXT
0-100% humidity readings with 2-5% accuracy
-40 to 80°C temperature readings ±0.5°C accuracy
Ampmeter
Measures 0 – 20A
Voltmeter
Measures 5 – 15V
Superspeed (USB3.1) 8 port powered Hub
Industrial Grade: Temperature range -40°C to +80°C
6 x SuperSpeed (USB3.1) ports (backwards compatible with USB2)
2 x High Speed (USB2)  ports
USB Ports can be switched ON/OFF on demand via software (data + power)
Each USB port can deliver up to 2.2Amps
Stepper Motor Controller
Unipolar and Bipolar Stepper motors (2.0 Amps per phase) – RJ45 socket
Dimensions
127mm x 116mm x 29mm
Weight
400 grams (14.1 ounces)