Download Software, Drivers and Documentation
Please note that documentation and OLDER software RELEASES are placed on every product page.( at the end of each page).
Pegasus Astro Unity Platform is our new all-around application.
Our goal is to provide a robust and modern application that will support current and future products under one roof.

A modern frontend allows the full control of all Pegasus Astro devices.
Please note that all required ASCOM drivers come with Unity Platform
Also, a REST JSON api helps developers from 3rd party software to interact with our products.
Unity Platform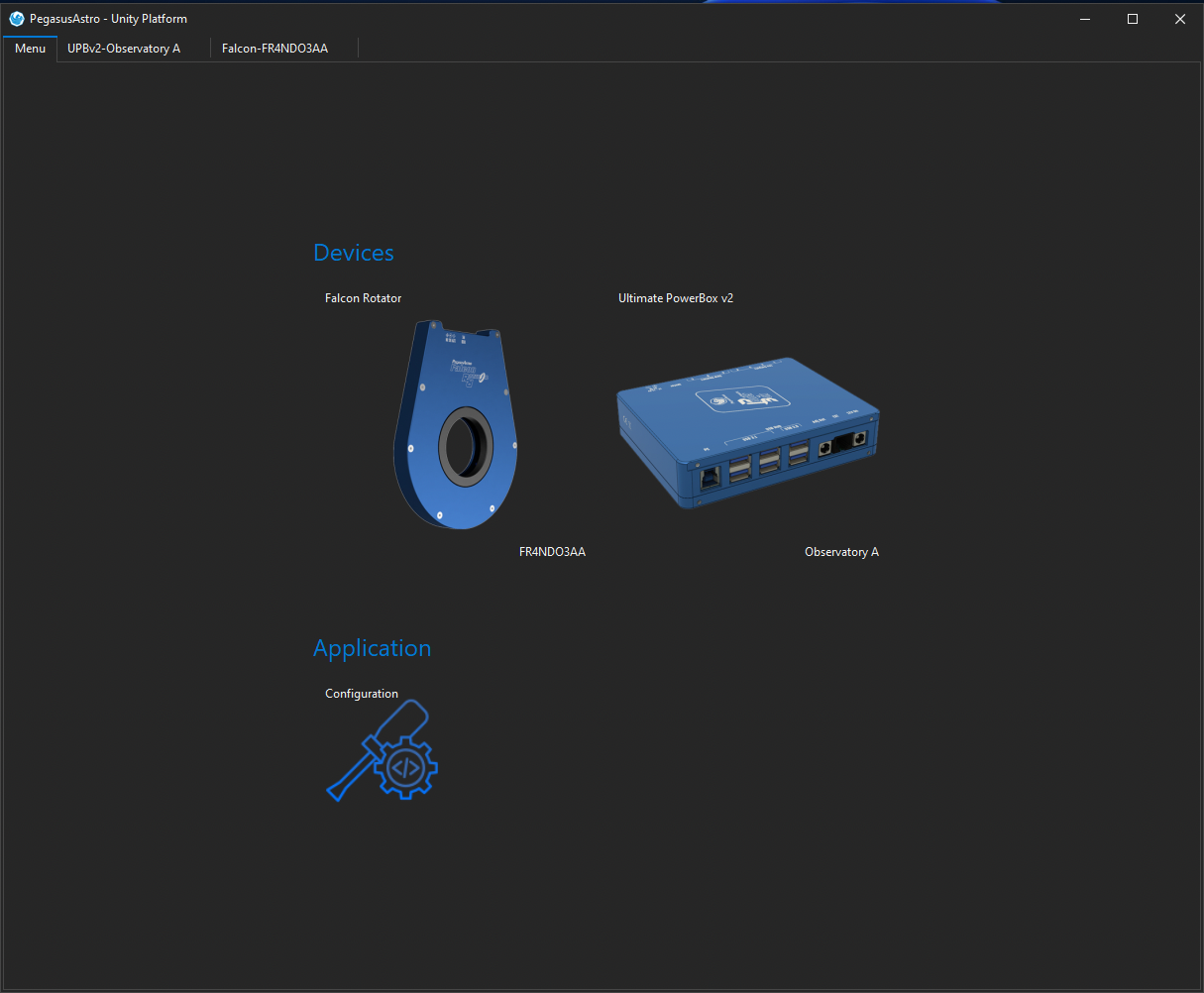 Support for Older Products