Filter Wheel requires a USB2 (TypeB) cable only. This simplifies the connectivity as it does not require a separate power supply when used with USB control.
The body of the Indigo filter wheel is aluminium CNC milled. High quality aluminium alloy allowed us to design the filter wheel as thin as possible (19.0mm, 19.6mm with adapters installed on both sides).
Orientation on
both adapters
Both sides of the filter wheel have M54 openings. The screw slide adapter (image below) allows you to properly allign the orientation of your camera or telescope side. Just untie the screws and rotate the adapter to the desired orientation.
Accurate Filter Selection
The carousel has seven (7) slots and accepts 2-inch mounted or 50mm unmounted filters. (Max filter diameter should be 50.8mm)
Filter Wheel rotates clock or counterclockwise direction for filter selection. A combination of a direct drive stepper motor and optical encoders ensures that your filter selection is precise, and deadly accurate on every filter location.
We strongly suggest our photographic 2-inch filters in combination with the Indigo Filter Wheel.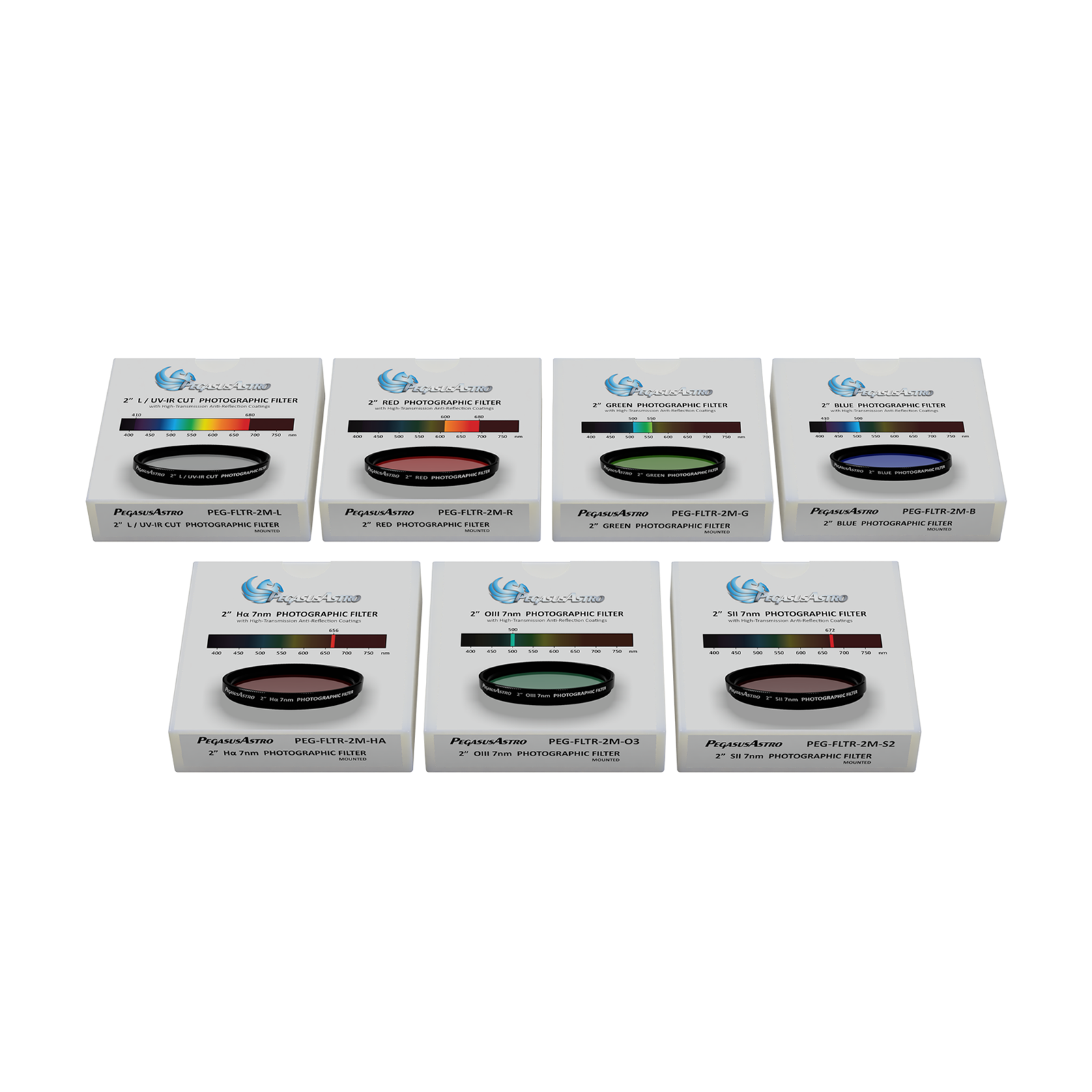 Telescope Connection
> ASCOM driver is in Unity Plarform installation