Uranus Meteo Sensor Troubleshooting Guide & F.A.Q.
This guide covers issues about the Uranus Meteo Sensor
That's due to the battery heating up during the charge-cycle when you connect it with USB. Keep the connection until full-charge and it will go down to normal readings. You can of course disconnect and use it on battery, but avoid reconnecting as it will re-enter the charge-cycle.
Uranus device has an 6P4C port that can (when enabled from supplied software) output NMEA GPS lines. This port can be used to provide GPS data to other devices such as telescope mounts that accept NMEA messages. (e.g 10Micron mounts)
Uranus Port is a 6P4C (6 pins, 4 connected) type.
10Micron has a 4P4C port type (4 pins, 4 connected)
The required cable can be seen below: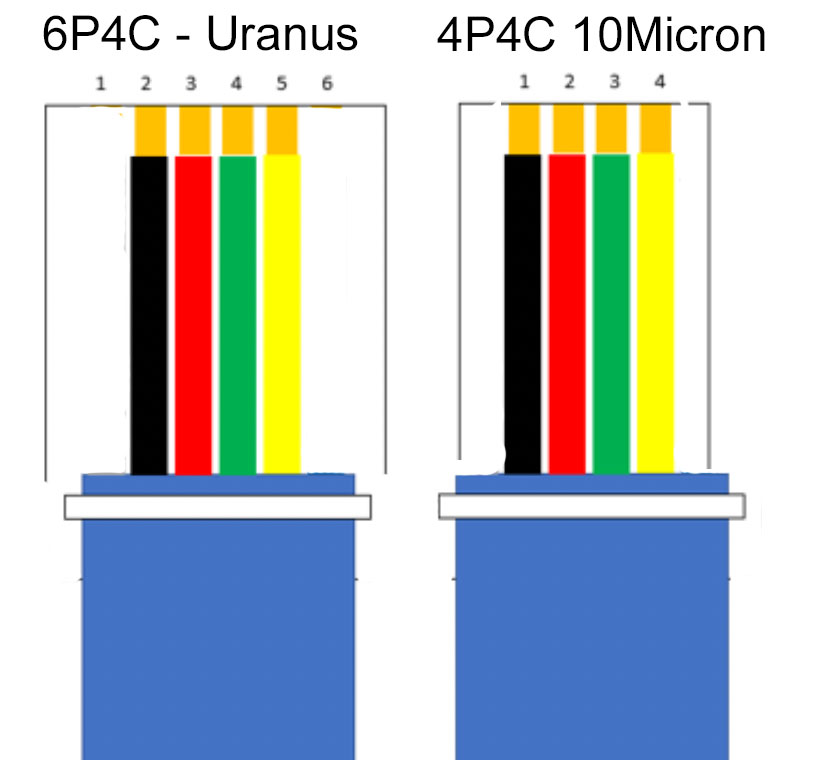 Uranus GPS NMEA Output Pinout:
PIN 1 N/C
PIN 2 RX
PIN 3 VCC (5V INPUT)
PIN 4 GND
PIN 5 TX
PIN 6 N/C
Connection settings for the GPS communication are: 9600 8N1