DewZap
DewZap is our Dual Channel Dew Heater Controller. Simple to use, powerful and very compact is your best companion against the dew during long astro – nights.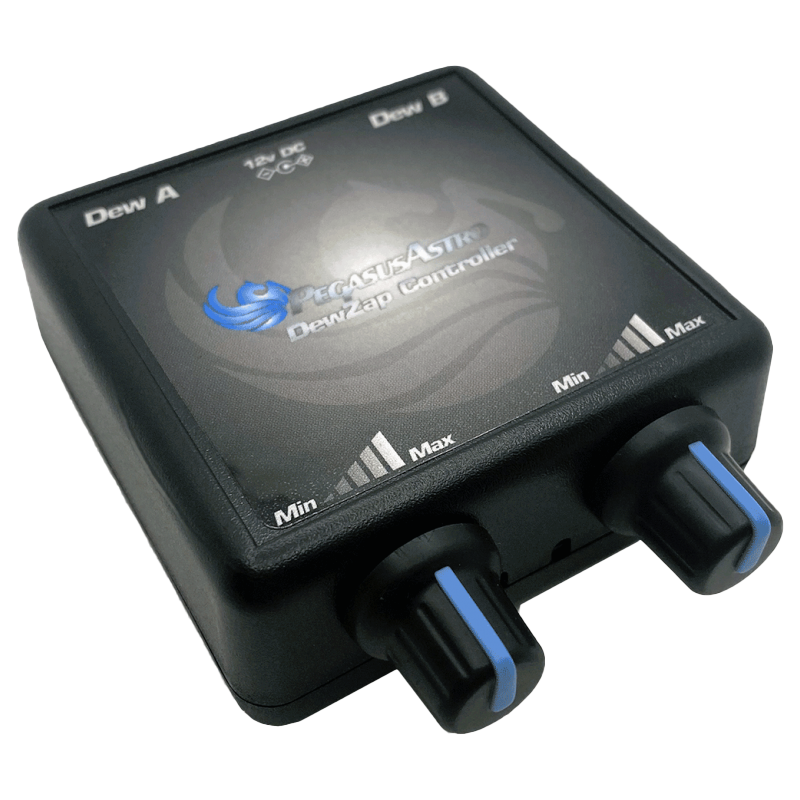 Two individual digital outputs for dew strips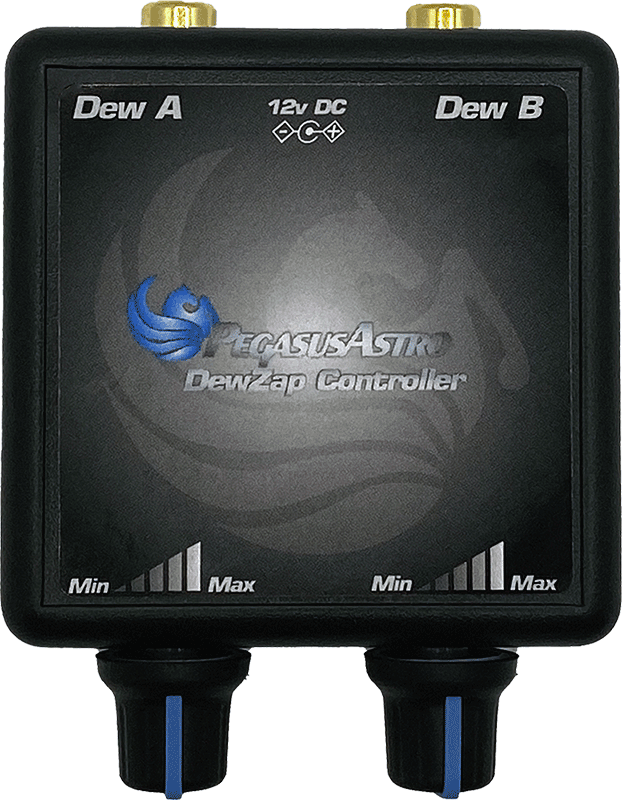 DewZap has two individual digital RCA outputs. You can control each output by turning the knob on the side of the controller.
These outputs can also be used for telescope fan control or a lightbox.
LED Operation indicator
A led light for every dew channel on the front of the faceplate indicates the power intensity.
Pulse Width Modulation Duty Cycle Control
Controller was built with modern digital electronics and fully supports duty cycle % (PWM) control.
Zero to 100% heater control
Knobs can drive Pulse Width Modulation duty cycle from zero to 100%
Ten (10) amps of current capacity
(5 amps per channel)
Powerful MOSFETs on each output provide up to 5 Amps per channel.
There are no voltage drops there.
Reverse polarity protected.
The device is protected from reverse polarity.
| | |
| --- | --- |
| Supply Voltage | 12V-13.8V DC Operation |
| Output | Same input voltage in Pulse Width Modulation Duty Cycle |
| Channels | Dual (2) |
| Power Outlets | 2 x RCA |
| Power Input Connector | 2.1mm Centre Positive Socket |
| Dimensions | 66 mm x 66 mm x 28 mm |